Father Ted Quiz one of the funniest ecumenical TV shows ever created
Take The Father Ted Quiz Go On Go On Go On. Don't be a Dougal because that would be an ecumenical matter. 
Father Ted Quiz
Classic British comedy at its best. Three priests and Mrs. Doyle the devout housekeeper. How well do you know the series?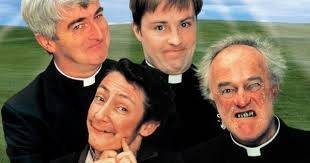 ---
---
---