Life in the 1970s Quiz: Test Your Knowledge of the Era of Punk Rock, Strikes, and Star Wars
Life in the 1970s Quiz – Can you pass the seventies test? It was the era of Edward Heath, donkey jackets and the infamous Austin Allegro. The birth of British Punk Rock and many clichés 70s comedies such as Rising Damp.
There was the long hot summer and the birth of disco. John Travolta starred in Saturday Night Fever. In the UK thousands of people went on strike for various somewhat political reasons. I went to school in the 1970s and remember tapioca pudding and liver and onions. Neither of which I was particularly keen on.
I did however like Blondie and still have many of their Long Playing records. On TVs Top of the Pops, I remember Bohemian Rhapsody as performed by Queen. I think it was the first major music video to hit the UK screens. The first Star Wars movie also hit the cinemas. Now I have set the scene, see how many you can answer correctly in the Life in the 1970s Quiz and find out if you can pass The 1970s Test
Life in the 70s Quiz
Can you pass the 1970s Test?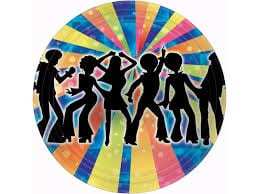 ---
---
I hope you enjoyed The Seventies Test
70s British TV Quiz – remember Grange Hill, and Rising Damp?
Only Fools and Horses Quiz
1970s Music Quiz – 12 Questions on 1970s music
The 1980s Quiz – Can You Pass The Eighties Test? Find Out Now It's Free
I hope you enjoyed the 1970s Test