You must try our funny Scottish language quiz. We chose to use the Glasgow dialect, so it's full of Glaswegian sayings. Your challenge is to translate the Glaswegian words into English. A good example of Glasgow slang is "Away you an bile yer heid". Which loosely translates as "Please leave me alone".
Personally, we love Glasgow! Fantastic city with really friendly people. It's well worth a visit, but, don't moan about the weather! Of course it rains, it's bound to its way up north. So, put down your deep-fried Mars bar, drink your Irn-Bru and crack on with the Scottish Language Quiz.
Scottish Language Quiz
Can you understand Glaswegian slang?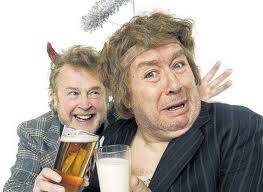 ---
---
---
---